P30 – Taschachferner Trail
Race day: 5th of August 2023
Start time*: 09:00 hrs
Participation in a Qualifier Race to the Ultra-Trail du Mont-Blanc®, 1 ITRA point/ mountain level 6
Part of the Austrian Speed Trail Cup from the Austrian Trail Running Association
This course starts with an ascent to the beautiful Rifflsee mountain lake. After that the runners have to part with their travel companions (Sunna Alm aid station, viewer point). Across the famous Fuldaer high course, runners go to the Taschachhaus mountain hut where the panoramic views of the glacier offer the perfect excuse to sit down for a short 'breather'.
28,1 km with ca. 1,600 elevation gain (start & finish in Mandarfen)
The actual kilometers and high meters are variing depending on the measurement method between +/- 5 %.
Individual trail running competition for men and women.
Target groups: trained runners with half-marathon experience, ambitious 10 km finishers with cross-country experience, mountain runners, trained runners with cross-country experience.
Preparing obligatory equipment and determining cut-off-times are compulsory for every participant for safety reasons.
Short-term route changes are possible due to weather conditions.
*All data without guarantee!
The P30 is part of the Golden Trail National Series GER – AUT – CH 2023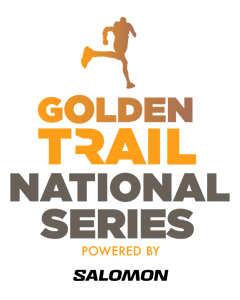 The Golden Trail Series (GTS) – a global trail running competition series created by Salomon – gathers the world's best athletes and hosts the most challenging competitions on the scene.
The Golden Trail National Series GER/AUT/CH goes into the next round! These are 7 top-class races for 2023, which could not be more exciting and different! National elite and every trail runner will fight for a place in the grand finale in Il Golfo dell'Isola (ITA). Everyone has the chance to take the next step in the sport of trail running. >> more information